Pregnancy Acupuncture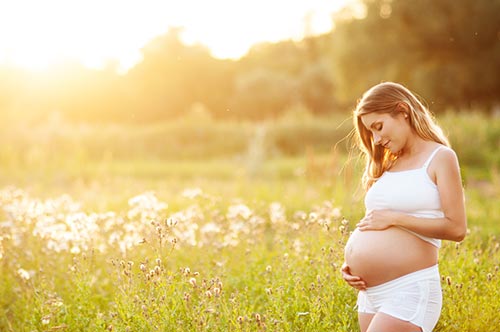 Acupuncture for pregnancy & birth in Bend, OR
Acupuncture and Traditional Chinese Medicine (TCM) provide a safe and natural way for you to alleviate some of the unwanted side effects of pregnancy, prepare for labor, relieve pain during labor, ease birth and promote recovery after birthing your baby.
Acupuncture is especially helpful for:
Early pregnancy supportive care
Headaches and Migraines
Musculoskeletal conditions such as back pain, pelvic and hip pain
Fatigue and Exhaustion
Anxiety and Depression
Varicose veins and vulval varicosities
Constipation and Hemorrhoids
Itching in pregnancy
Hypertension disorders including Pregnancy-induced hypertension
Gestational diabetes
Breech and posterior positioned babies​
Prebirth acupuncture to prepare the body for an efficient labor​
Preparation for a medical induction
​Acupressure taught to support people to use for pain relief during labor
---
Breech and posterior positioned babies:
Women are ideally treated between 33 – 36 weeks gestation. This is often a one-time treatment with women being shown how to continue treatment at home with a moxa stick (an herb that has been shaped into a cigar-like stick). The moxa stick is lit and held over specific places on the body to stimulate the acupuncture points.
Pre Birth treatment:
​This involves a series of 6-8 treatments weekly from 32 or 34 weeks to prepare for labor. Points are used according to a woman's constitution and pregnancy history. This may include points used to assist in ripening the cervix, positioning the baby in the best presentation for labor, and to promote optimal energy and stamina for women.
Preparation for a medical induction:
There are a variety of reasons why a woman is advised to have her labor induced. The goal of this treatment is to support cervical ripening and shorten the time interval between the woman's expected due date and the actual time of delivery.
Treatments vary and may begin every other day after a woman's estimated due date. If a medical induction is planned, it can be beneficial to begin treatments at least 2-3 days before the induction followed by self-administered acupressure. In some instances, a woman may receive acupuncture daily prior to a planned medical induction.
---
---
TESTIMONIALS
"I found Emden with Green Willow Acupuncture early on in my pregnancy and am SO thankful that I did. Emden is very attentive, listens to my aches and pains and really addresses my issues. She has really helped me with back pain and insomnia that I have experienced during my pregnancy and I have noticed a big difference since seeing her.
Seeing Emden is not only good for my body but my mind as well. Her office is very calming and I always look forward to my hour of relaxation there. Even after my pregnancy I will continue to see Emden for routine maintenance and "me" time."
Katie C.
"Green Willow and Emden have been a part of my very long pregnancy journey. Not only has Emden provided the best care and attention through personalized acupuncture treatments, she is a woman who listens and makes her patients feel heard, understood and seen. Some of the only relief I received from my hyperemesis gravidarum symptoms were through her skilled hands and compassionate care. If you deal with morning sickness, hyperemesis gravidarum or other pregnancy related issues you need to seek acupuncture from Emden. You won't regret it!"
Mary M.
"I am so grateful that I found Emden to help me with my pregnancy related pain. She is highly experienced in women's health and makes sure that her clients feel comfortable and heard. I look forward to my weekly treatments which include acupuncture, cupping, and massage. I also appreciate the at home acupressure resources that she gave me to optimize my outcomes and support a positive labor experience. She is a very thoughtful practitioner and even crocheted our baby a hat! I highly recommend Emden to anyone in Central OR!"
Alicia O.