Fertility Acupuncture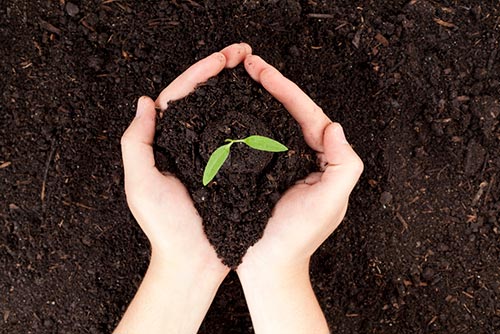 Acupuncture to Improve Fertility in Bend, OR
Acupuncture and Traditional Chinese Medicine (TCM) provide an effective and natural approach to optimizing your chances of conceiving. We address the underlying causes of infertility using a patient-centered approach involving the whole person, not just an isolated set of symptoms. We provide a customized treatment plan depending on each individual's needs. This may include a combination of acupuncture, Chinese herbal medicine and diet & lifestyle recommendations to enhance fertility.
Here are some of the conditions we treat to improve fertility:
Support For Preconception:
Diet & lifestyle recommendations
Menstrual Irregularities
Painful Periods
PMS
Fatigue
Support For Fertility:
Polycystic Ovary Syndrome (PCOS)
Menstrual Irregularities
Endometriosis
Fibroids
IVF (In Vitro Fertilization):
Support in preparation for IVF
Support during and after an IVF cycle
IUI (Intrauterine Insemination):
Support in preparation for IUI
Support during and after an IUI cycle
TESTIMONIALS
"Emden at Green Willow Acupuncture has been wonderful to work with. I began seeing her for fertility support. She was thorough and attentive in gathering information to come up with a plan. Miraculously I was pregnant after just two visits with Emden. I have continued seeing her throughout my pregnancy (now 38 weeks) and she has been supportive of each stage. She is knowledgeable of the different stages of pregnancy and symptoms that may be present. She actively listens to any concerns and asks helpful questions to ensure each visit addresses any current symptoms I am experiencing. I have truly felt that Emden's care has been supportive in assisting with my comfort and well-being during this pregnancy and I plan to continue care postpartum. I would highly recommend Emden to anyone looking for an acupuncturist."
Erin C.
"I started seeing Emden almost a year ago. We were ready to start a family and all of a sudden my very regular cycle decided to go MIA at the most inopportune time.
I saw Emden and immediately got my cycle back.
We experienced one very early miscarriage and then immediately got pregnant again. I am now 22 weeks and continue to see Emden at least once a month if not more just for continued support throughout my pregnancy. I can't say enough wonderful things about Emden and this business. We are so thankful for her."
Kalah B.
"My Dr. recommended I see Emden for fertility support. I was 41 at the time and had a history of miscarriages and no other children. I found the sessions to be very relaxing and restorative. Emden recommended custom herbal formulas for each phase of my menstrual cycle in addition to weekly acupuncture and after one month, I was pregnant again. She provided excellent care during each trimester with a special focus on birth preparation during the last month. My son is already 10 months old and thriving. I continue to see Emden for postpartum support and can't thank her enough for her superior care!"
Sarah M.