Women's Health
Acupuncture for Women's Health in Bend, OR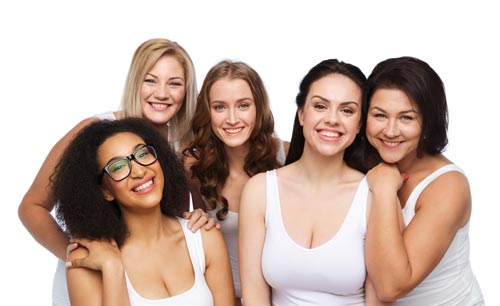 Women, by far, make up the majority of our patient population. We are not alone; women far outnumber men in seeking complementary and alternative healthcare. There is a saying in classical Chinese medicine: "If you want to be a superior physician, first learn to treat women."
That is sage advice when you consider that women's bodies can go through dramatic changes over a lifetime. From adolescence to the childbearing years, through menopause and beyond, women have more complexity when it comes to areas such as reproduction and hormonal regulation (endocrine function). Women are often more "tuned in" to their bodies and are more likely to seek assistance when they sense that "something isn't right." And perhaps, women just might be more appreciative of a customized and personal approach to their healthcare.
We agree and strongly feel that our patients deserve a personal approach to women's health.
Hormonal dysregulation in women can affect every system of the body and often involves multiple systems simultaneously. For this reason, a one size fits all approach usually doesn't produce the desired results. Rather than treating symptoms, we work to discover the underlying issues that may be causing them. The focus is to restore health and promote well-being.
A holistic approach is never more appropriate than when it comes to women's health. There is no greater holistic approach than the use of acupuncture and herbal medicine in the hands of a caring, skilled, and experienced practitioner. Emden Griffin is such a person and she cares deeply about the health of women and is dedicated to advancing her knowledge in this area. She has completed many advanced courses in menstrual irregularities, PMS, infertility, pregnancy, postpartum care, PCOS, menopause, and more. She is currently working toward her certification from the American Board of Oriental Reproductive Medicine.
Emden's approach includes the following:
In-depth health history and evaluation of body systems and symptoms
A detailed energetic diagnosis that leads to pattern differentiation
An integrated approach that incorporates both research-based and time-tested treatments combining herbs, acupuncture, and diet & lifestyle recommendations
A clear and flexible treatment plan to reach each patient's healthcare goals
Her purpose is to help you feel your best at every age and stage of life.
Some of the areas of women's health that she treats:
Pregnancy & Postpartum care
Infertility
Menstrual irregularities
PMS
PCOS (Polycystic Ovary Syndrome)
Endometriosis & Fibroids
Mental and emotional support
Perimenopause & Menopause
Testimonials
"My experience at Green Willow Acupuncture has been truly transformative. Emden is incredibly knowledgeable in body work and acupuncture, while also offering insight and expertise in women's health and wellbeing. I sought out acupuncture to help alleviate intense headaches and anxiety, and after several months of treatment, I am beyond thrilled to report that my headaches have completely dissipated, and anxiety is now at an all time low. Words cannot express my gratitude and appreciation for the work Emden and her team provide."
Leighton L.
"I've been treated by Emden for over a year now— the care she provides is excellent and has become a key tool for me as I continue to manage on-going chronic health issues. In particular, Emden has helped me manage menstrual irregularities, muscle and joint pain, migraines, digestive issues, and mental health difficulties such as anxiety. She is very warm, thoughtful and attentive, and takes time before each appointment to check in about how my body has been feeling, and then proceeds to integrate whatever information I give her into her approach that day. Her comprehensive and holistic approach to healing coupled with her approachable demeanor make Emden truly skilled at her work!"
Kieran M.
"I have been going to green willow acupuncture for about four months and as someone who is fairly athletic, this is the singular best thing I have ever done for my wellness. Green willow takes a comprehensive approach, taking the time to understand your needs in the context of your life and activities. Every session leaves me feeling refreshed, rejuvenated, and ready for whatever physical challenge might be in store for me that week. I have also noticed remarkable mental health improvements since starting with green willow. Emden has my highest recommendation."
Shiloh B.