RESOURCES & LINKS
Books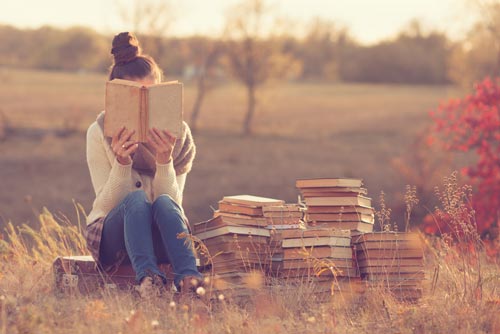 Healing with Whole Foods, by Paul Pitchford: This is a modern classic on how to heal yourself with a whole foods diet. It combines eastern and western theory and is an incredibly rich and authoritative source of information.
Eight Weeks to Optimal Health, by Andrew Weil: Another modern classic that focuses on the basics of a healthy diet and outlines an easy to follow approach to transform your diet. A great book for someone new to the subject of dietary transition.
Feeding the Whole Family, by Cynthia Lair: A cookbook that has yummy, simple and easy to follow recipes. Mostly vegetarian, but has some recipes for meat dishes. A great book for families that are interested in embarking on dietary transition together.
Ancient Wisdom, Modern Kitchen, by Yaun Wang, Warren Sheir, Mika Ono: A book dedicated to understanding how to incorporate traditional Chinese dietetics and herbs into one's diet for health purposes. Lots of great information and recipes.
Nourishing Traditions, by Sally Fallon: A wonderfully insightful book that explores the history of food and our relationship to it. Includes recipes and research related to the Westin Price Foundation. Advocates a balanced diet of quality, whole food ingredients that includes animal products. This is a great book for those that do not want to give up animal products and want to educate themselves about how this can be done.
Diet for a New America, by John Robbins: This book focuses on the benefits of a vegetarian diet for the wellbeing of the individual and the planet. It explores how factory farming impacts our health and environment.

The Omnivore's Dilemma, by Michael Pollen: This book takes a broad look at our modern relationship with food in all of it's complexities. A great overview of many important aspects regarding the food choices we face today.

In Defense of Food, by Michael Pollen: Michael Pollan has said that he wrote In Defense of Food as a response to people asking him what they should eat after having read his previous book, The Omnivore's Dilemma. This is good book to serve as a basis of understanding when making dietary choices.
---
Web
http://www.forksoverknives.com
A website based on the movie of the same name.
http://healingwithwholefoods.com
A website based on the book of the same name.
http://www.vegetariantimes.com
Resource for a vegetarian diet and lifestyle.
http://yumuniverse.com/yumuniverse-cookbook/
https://www.facebook.com/YumUniverse
A resource for a gluten-free, whole food based diet and lifestyle.
http://www.livestrong.org
An amazing resource for a healthy, cancer free lifestyle.
http://www.tcoyf.com
The official companion site of Toni Weschler, author of Taking Charge of Your Fertility.
---
Movies
Forks Over Knives: This documentary puts forth the theory, (based on research) that most chronic disease can be attributed to and treated by diet. Not to be overstated, this is mandatory viewing for anyone suffering from chronic disease.
​Supersize Me: An entertaining, insightful and shocking look at how fast food impacts our health.
---
FERTILITY, PREGNANCY, BIRTH & POSTPARTUM RESOURCES
FERTILITY
Taking charge of your fertility
Kindara
PREGNANCY & BIRTH RESOURCES
POSTPARTUM RECOVERY RESOURCES