Chronic & Complex Conditions
Acupuncture in Bend, OR for Chronic & Complex Conditions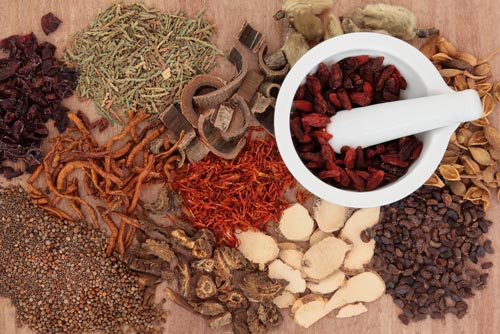 Chronic and complex conditions make up the bulk of the cases seen in our Bend, OR acupuncture clinic. They can be, generally and broadly, defined as follows:
Conditions that last one year or more. Some conditions may require ongoing medical attention and/or limited activities.
Conditions with symptoms that affect multiple body systems. Some conditions may have complex or unknown origins and may not respond to conventional treatment approaches. Complex conditions are almost always chronic.
To best understand how chronic and complex conditions occur and how they are treated, it is important to understand how the body functions in health and disease.
In a healthy state, our body always creates and maintains balance. All of the systems of the body function optimally and without problems. Sleep, diet, and lifestyle choices provide the resources for the resiliency, stability, and energy we need to meet life's demands.
When we fail to provide adequate resources, or the demands and stressors of life become too great, the body can no longer maintain balance, and disease can occur. If the body fails to resolve the disease process for an extended period, it becomes chronic. If in the process of trying to clear a disease state, the body gets challenged or overwhelmed by a second or third illness, then multiple layers of disease will be created, and a complex condition begins.
As providers of acupuncture and herbal medicine, we use the classical theories of traditional medicine to treat these conditions by:
Evaluating each person's underlying health: This entails looking at a person's unique ability to be balanced without the presence of a disease process.
Cataloging the symptoms of disease processes that are present to see what needs to be cleared
Designing a treatment plan that addresses both the existing weakness in the body's ability to regain balance while clearing whatever disease process(es) are present
Acupuncture and herbs are uniquely suited to treat chronic and complex conditions because they can be customized to the individual. When prescribed appropriately, there are no adverse or lasting side effects.
Here is a list of some of the many chronic and complex conditions we commonly treat:
Migraines
Lyme disease
Fibromyalgia
Chronic fatigue
Lupus
Asthma
Allergies
Chemical sensitivities
Food allergies
Hypothyroidism
To provide the highest standard of care, we choose to work with systems of acupuncture and herbal companies that specialize in getting results with chronic and complex conditions. Follow these links for more information:
Classical Pearls
Kiiko Matsumoto Style of Acupuncture (KMS)
Testimonials
"I am a believer! I must admit, I began going to GWA at the request of my wife to treat symptoms of significant stress (lack of sleep, rash on hand, anxiety, etc). I was a bit skeptical but agreed to give it a try. I am now a believer! Rob is nothing short of amazing and I now consider his treatment an absolutely essential part of my overall health. Not only did it help significantly with my overall stress, but he was able to help identify the root source of my hand rash and clear it up where the dermatologist had failed over 6 months of treatment. I highly recommend to anyone considering acupuncture as a part of your overall health and wellness."
Patrick D.
"Rob is not only a highly skilled healer but a deeply caring person. So much of the healing experience for me is being heard and understood in terms of my maladies. Rob is a great listener. He asks questions to confirm understanding.
Ultimately, his approach demonstrates an immediate improvement (by identifying areas of concern and finding pain or tightness and then AFTER inserting needles the pain/tightness is gone).
I had multiple life crises over the 3 years of working with Rob and he has such capacity to allow and encourage feelings. He is one of my most respected all time health practitioners and an all around superb human!"
Kerry R.
"Very positive experience. Rob Mills listened to me talk about the medical issues I had been dealing with, had a plan to address them, and reviewed how I was feeling immediately after treatment. It was nice to hear his positivity at our initial treatment- that he had experience treating these symptoms and had previous success at treating them. He asked how I was feeling right after the acupuncture, expecting immediate results and most often receiving them. After my first, unsuccessful acupuncture experience at another provider, I came in skeptical. I was pleasantly surprised at the relief I experienced needing only a handful of treatments. Recommended."
Abe H.