New Patients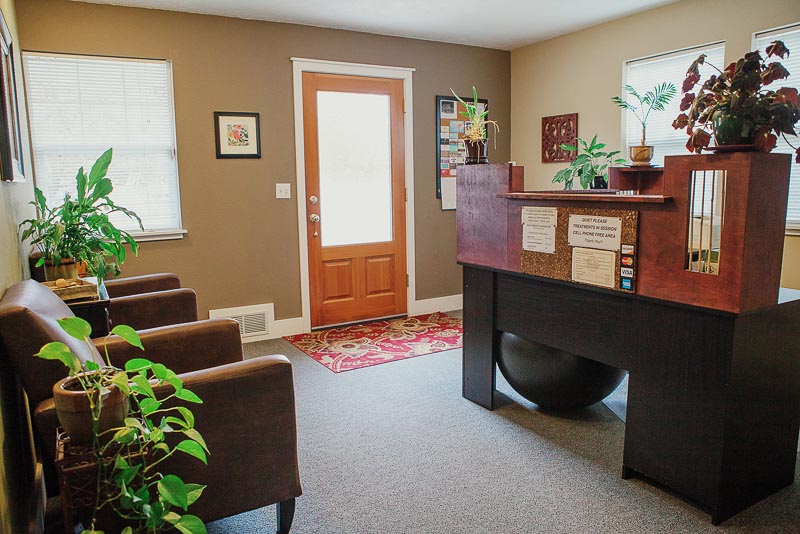 Information for New Patients of Green Willow Acupuncture
Welcome to Bend, Oregon's Premier Center for Acupuncture
Welcome to Green Willow Acupuncture. We are excited to meet you!
Here is everything you need to make your visit with us a success.
Please click here to see an Office Tour Slideshow
New Patient Forms
Women's Health & Fertility Intake Form
Please fill out this form if you would like us to bill your insurance:
New Patient Insurance Verification Form
Sensations Experienced During Acupuncture:
Most people report the overall process of receiving acupuncture as being relaxing, restorative, and restful. There may be a short poking or needle-like sensation during needle insertion on some of the points, but it will go away quickly. Occasionally a needle may need to be removed or adjusted if this sensation lasts. Once your acupuncturist inserts all of the needles, you may forget that they are there. You may slip into a state of relaxation, drifting in and out of consciousness. Many people report sensations or movements of energy within their bodies. Feelings like: water running under the skin, swirling movements, or a warm sensation are all normal.
After Your Acupuncture Session:
Once we have removed all of the points, you will be encouraged to take a few moments to collect yourself, your thoughts and return to the present moment. Most people have a deep sense of relaxation, stress relief and report feeling a bit "out of it" in a good way. Try to avoid excess stress or exertion after a treatment. A sensation that some of the needles are still there is normal and usually goes away after a while. You can gently massage any spots that remain tender. Observe and keep track of how you feel the hours and days after your session. Your feedback is vital to our ability to treat you effectively. Please feel free to raise any questions or concerns that you may have.
Follow-up Acupuncture Treatments:
Follow up appointments typically last up to 60 minutes. We provide ample time to evaluate your progress from the previous treatment and provide acupuncture and any other modalities or procedures necessary to further your progress.
Expectations for Acupuncture: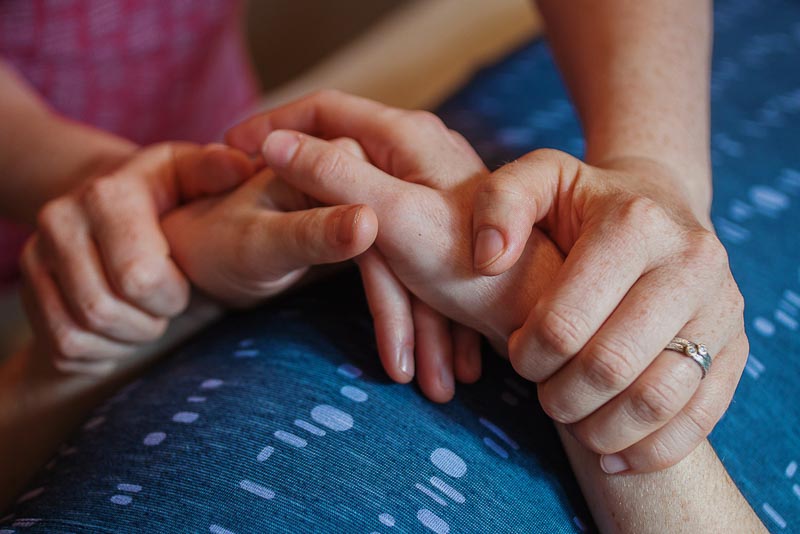 What can you expect in terms of results? This is a question that your practitioner best answers after they have done their initial evaluation and treatment. Everyone is different in terms of age, overall health, lifestyle, diet, and severity of illness. This means that a potential outcome from acupuncture therapy cannot be known without considering all of these factors. With this in mind, the following are some general guidelines: ​
Acute conditions typically respond faster to treatment, and it is generally better to treat them with more frequency. A good strategy is 2-3 times per week for several weeks.
Chronic conditions respond more slowly.
A month of weekly or bi-weekly acupuncture therapy for every year that a condition has been going on is often a good starting point for chronic conditions.
We recommend following the recommendations of your practitioner regarding herbs, supplements, diet, and lifestyle to speed up and improve your results.
Most people see some degree of relief or improvement in their condition within 2-6 visits.
The process of acupuncture therapy involves a relationship between you and your practitioner. The better your acupuncturist knows you, the more effective your sessions will be.
Remember that no one form of medicine or therapy has all of the answers and that can treat or cure all diseases. Acupuncture is a very effective, safe, and economical form of medicine. However, it is only one modality amongst many and may not be appropriate for all conditions.
Our commitment is to treat you and your health concerns as openly, honestly, and effectively as possible. If we sense that another modality or practitioner would better serve you, we will let you know. We are driven to be the best practitioners we can be. Thank you for your trust!
Payment Options
Insurance Billing
We offer insurance billing and are happy to check your acupuncture benefits for you.
Please fill out this form if you would like us to bill your insurance:
New Patient Insurance Verification Form
We will respond to you within 24-48 hours with a summary of your current benefits.
We are in-network with the following insurance companies
Anthem Blue Cross
Cigna
First Choice
Lifewise
MODA
Optum
Pacific Source
Pacific Source Medicare
Providence
RBH (Reliant Behavioral Health)
Regence Blue Cross Blue Shield
UHC (United Health Care)
MVA (Motor Vehicle Accidents)
Worker's Compensation claims
*We do not accept OHP, Medicaid, or Medicare.
*Please note that as a courtesy, we offer a Payment At Time Of Service discount.
Superbills
We can still bill your insurance for you even if we are out of network with your plan. The amount you pay will go toward your deductible if you have out of network benefits. If you choose to pay at the time of your visit, utilizing our cash discount, we can provide you with a receipt for possible reimbursement.
Forms of payment accepted
We prefer cash or check to help keep administrative costs low. We accept all major credit cards, including HSA (Health Savings Account) and FSA (Flexible Spending Account) cards.
Gift certificates available.