Hormone Balancing Acupuncture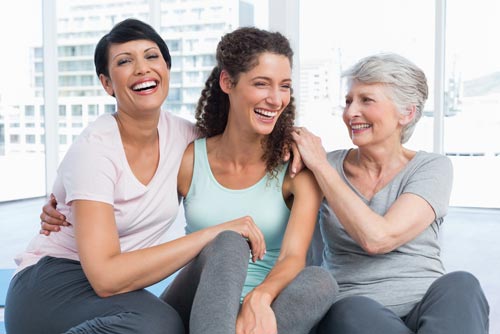 Acupuncture to Improve Hormone Imbalances in Bend, OR
Hormonal dysregulation in women can affect every system of the body and often involves multiple systems simultaneously. For this reason, a one size fits all approach usually doesn't produce the desired results. Rather than treating symptoms, we work to discover the underlying issues that may be causing them. The focus is to restore health and promote well-being.
Here are some of the conditions we treat to promote hormone balancing:
Menstrual irregularities
PCOS (Polycystic Ovary Syndrome)
PMS
Perimenopause & Menopause:
Hot Flashes
Insomnia
Irritability, anxiety & depression
Healthy weight support
Fatigue
Testimonials
"I have been a client at GWA for about 3 years and have experienced consistent top notch care and service. The ambiance of the office with vibrant plants, and thought-provoking decor draws in the calm in preparation for treatment. Emden is highly skilled and discerning, as well as perceptive, which has supported many meaningful sessions addressing pain relief, hormone regulation, immune function, and overall wellness. I appreciate most, the ease of communication and scheduling via text message, and the flexibility to work with my unpredictable schedule."
Tina C.
"Emden is an incredible healer and practitioner. She is extremely intuitive and takes the time to meet you where you are at and tailors treatment uniquely to your needs each session. She has great energy that is easy to be around and is extremely professional. I highly recommend seeing Emden!"
Katherine F.
"Emden is an extremely knowledgeable and talented practitioner. I feel confident in her experience and expertise, and I'm grateful to have found her. She has become a valuable part of my healthcare team, and is always professional, kind and helpful. I always leave my treatments feeling so much better than when I arrived."
Erin D.